I spent yesterday updating both my website (Did ya notice?!) and the website of my former band, Six Moons Later.
As I go, I learn more and more about WordPress, HTML, CSS & design in general. I'm loving it!

Those two kids are my bandmates, Anna and Matthew
I haven't mentioned Six Moons Later before on my blog, so I'll tell you a little bit about it.
Anna, Matthew and I started playing together in September of 2012. Anna plays guitar, sang the main vocals and wrote all the songs. Matthew played the drums and was basically our band manager (we would never had played so many gigs and recorded if not for Matthew). And I played the bass (sometimes tambourine, keyboards or autoharp even!) and sang a few backup vocals.
We played our first show in November 2012.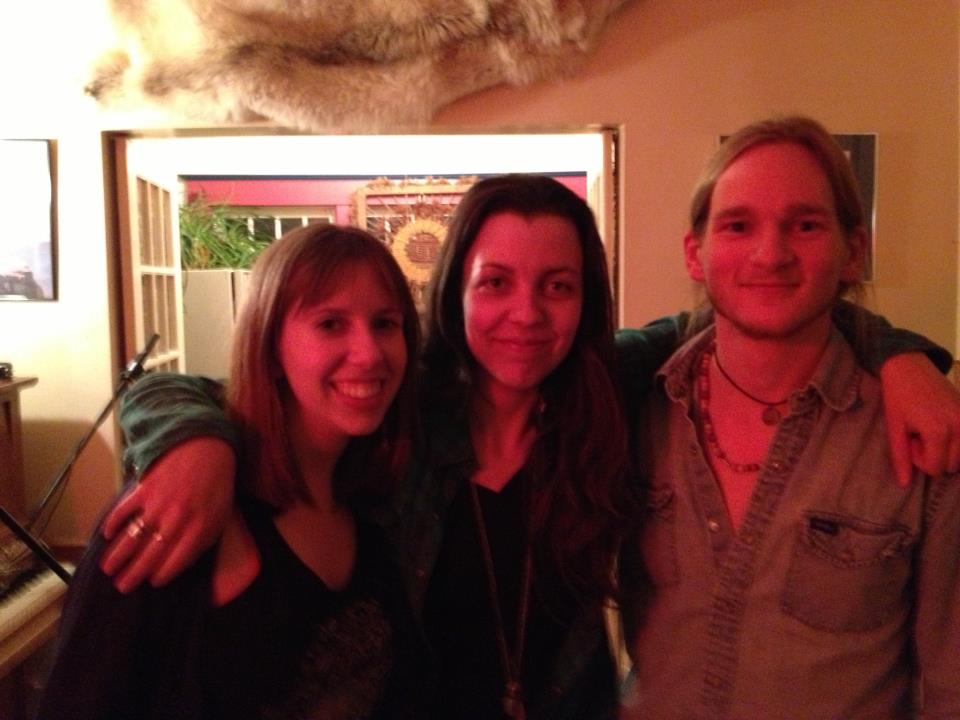 Myself, Anna and Matthew at our first gig – a house show in Saskatoon.
By April we had played gigs at all of our favorite bars in Saskatoon.
In May we recorded
four songs
at the Avenue Recording Studio in Saskatoon.
Two of those songs were released on a 7″ vinyl EP in December.
We were interviewed on CFCR (Saskatoon's community radio station) a couple times, and in Bridges.
In July we played at the Ness Creek Music Festival! It was really exciting to play on the same stage as so many awesome bands (including Blue King Brown! One of the highlights of the festival for me)!
Since I moved to Toronto at the end of September, my time with the band has ended, but Matthew and Anna continued to play shows and had a EP release party in December.
I had so many fun experiences in the year I played with Six Moons Later.
We'll see what the future brings for the band!
Meanwhile, you can check out the website, here. Download the songs , here and like them on Facebook!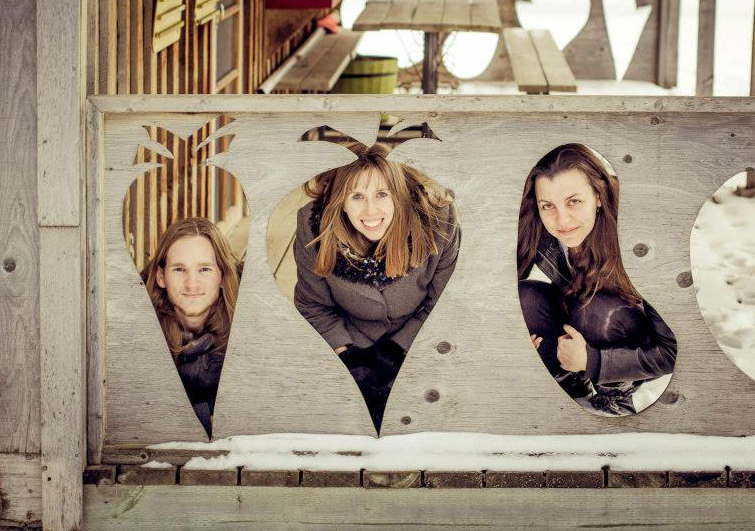 Let me know what you think of the songs!
---
Follow Me!
Facebook
|
Twitter
|
Pinterest
|
Instagram
|
Bloglovin'
|
Google+
|
Etsy