Hello! And Happy St. Patty's Day!
Hope you are having a wonderful Monday!
I am having a caffeinated Monday! But at least my migraine is gone… might have been a caffeine withdrawl migraine since I skipped coffee yesterday.
I am having an inspired/lots of ideas Monday. I honestly kind of wish I could shut off the brainstorming part of my brain sometimes so I could actually get something done, but then I guess I'd rather be brainstorming than uninspired.
I am thinking lots about my future career and the path I want to take to get there and lots of ideas are popping into my head regarding the future of this blog, one being interviews! So, that may be something you'll see in the next month or two.
I am also thinking it is time I actually celebrated St. Patrick's day, considering I am (insert a fraction I am unsure of) Irish. Unfortunately Mr. Lee is having a grand old time in San Francisco right now for GDC (Game Development Conference) and going to awesome parties with famous game making people (the guy who made Minecraft). I considered putting a few drops of green food colouring into a glass of Alexander Keith's (although it's more Scottish, that's what I've got), but it just seemed too gross. I'd rather let someone else dye my beer.
So, I think I'm going to shower and put on something green (not even sure I own any green clothes) and walk over to my neighborhood Irish Pub (Brazen Head) and enjoy the live music they supposedly have going on tonight. Maybe I'll find a date to go with me, or maybe I'll go by myself. I am feeling a little lazy about cooking myself supper tonight, so I might go for a burger as well. I plan on bringing my kobo and my water colours, so watch my Instagram for pictures of green pints and painted rainbows.
Oh, yeah! No one got around to nominating me, so I nominated myself and took my own #nomakeup #nofilter #noshampoo #selfie today!
I nominate all of my readers! (If you are out there! Post a link to your #nomakeup selfie and tag #kateblackporttoldmeto)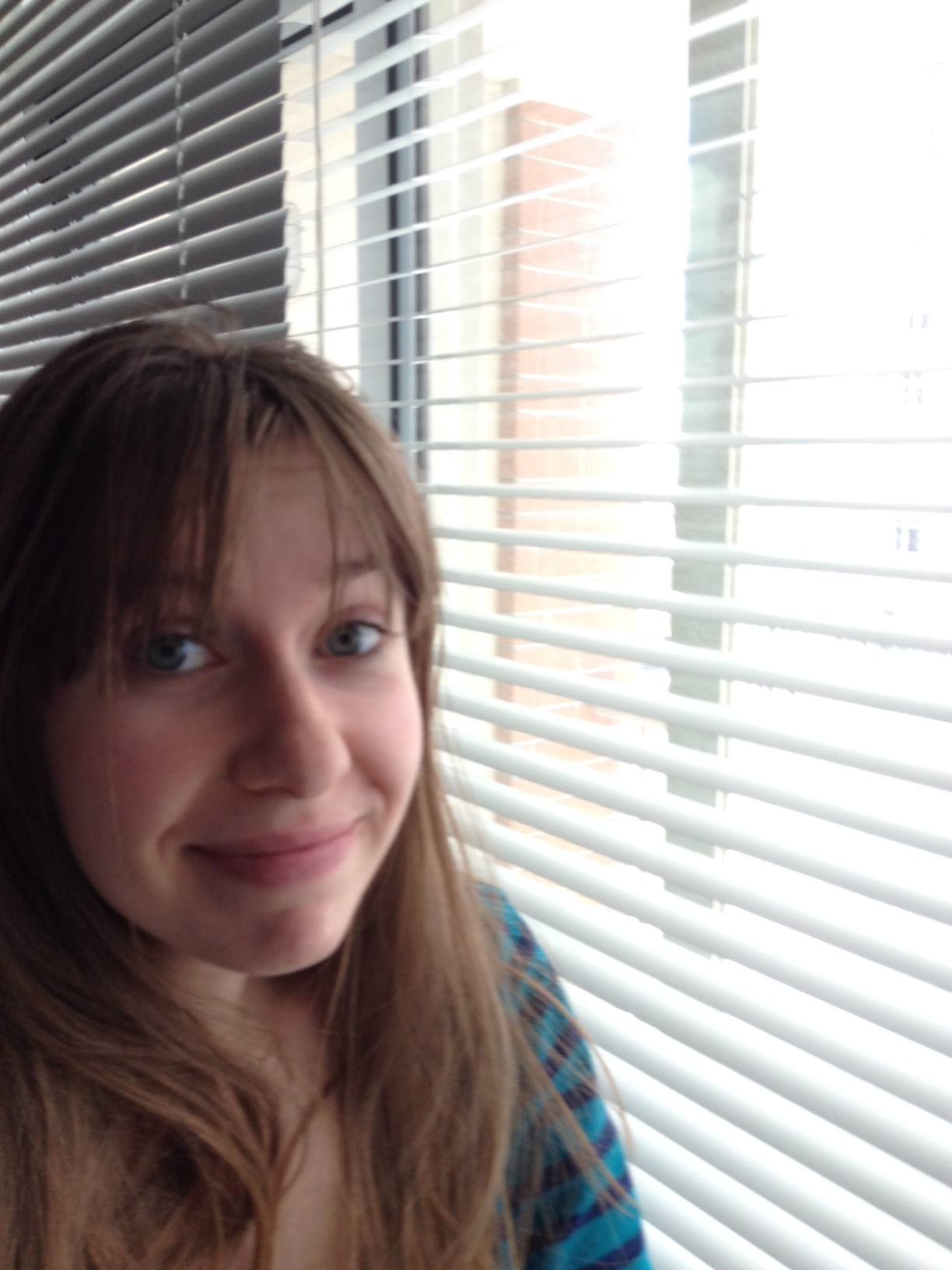 Hey, my pjs are green (teal?)!
***I didn't realize until a while after this that the #nomakeupselfie was actually a fundraiser for Cancer Research.
If you take a selfie too, consider donating some money as well.
---
Follow Me!
Facebook
|
Twitter
|
Pinterest
|
Instagram
|
Bloglovin'
|
Google+
|
Etsy