It's been a few weeks since I posted the 2nd Mixtape Monday, but I decided to only post them when I feel like it and I wasn't feelin it. This week though, I wanted to share with you a playlist of songs I've been really enjoying lately.
You can find the playlist here on 8tracks.
I thought I'd combine this Mixtape Monday with a bit of a life update. It has been a while since I posted any pictures of our life in Toronto.
Since my last update we have moved into a new place. We're living in a condo in Liberty Village. It's the first time either of us has lived in a condo or apartment building. And we love it. We especially love that no one can ring our doorbell and that we have a concierge who opens the door for us when we're carrying too many groceries. We have enjoyed the pool and hot tub a couple times. Haven't yet used the games room, bowling lanes, movie theatre or gym (well Lee has). We like our neighbourhood too. We have a 24-hour grocery store nearby and a dollar store, Starbucks, Panago Pizza, a few bars and restaurants and an Aroma Espresso Bar which we've been loving a lot. Best Turkey BLTs. And they give you chocolates!
We got to go home to Saskatoon for Christmas and were really glad to see family and friends. And we even brought some stuff back with us.
Santa definitely made it to the Fusco's!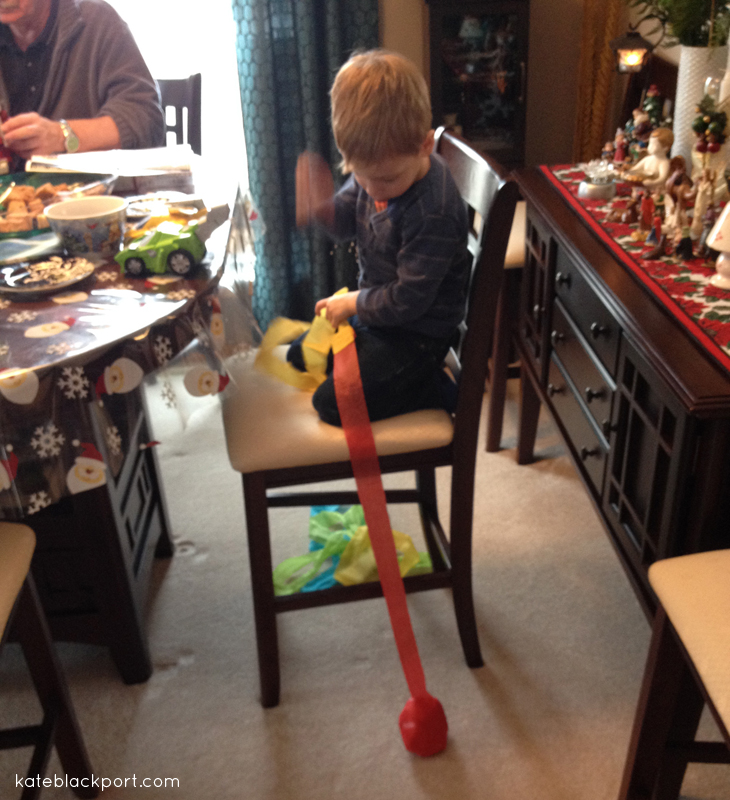 Eli opening the streamer present ball I made him.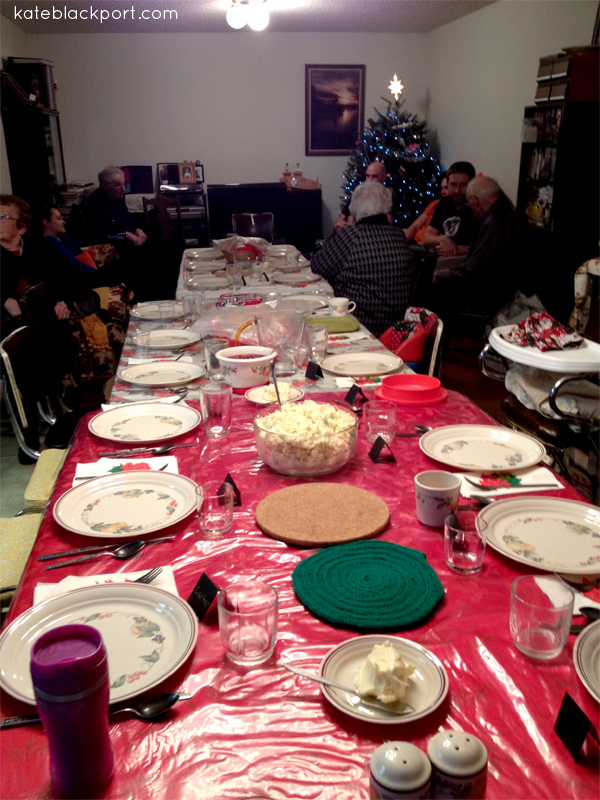 Our Christmas dinner table on Boxing Day. I think we might have broken the family record for attendees.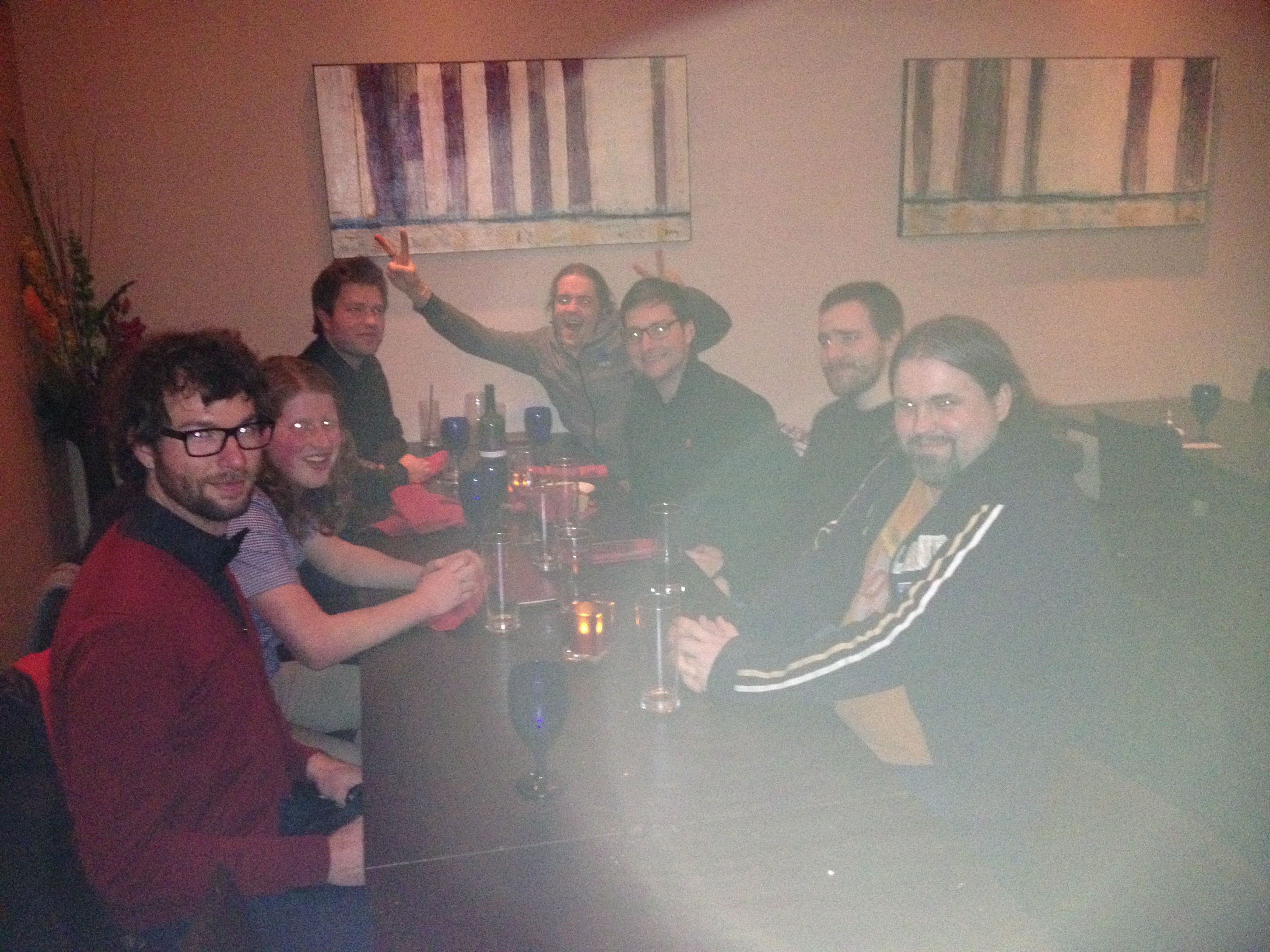 Got to go for New Years Eve supper at Sabaroso with the boys. (Sorry for the bad picture).
In the Saskatoon airport with all our bags before coming back to Toronto.
Was gonna add more Xmas pictures, but WordPress would NOT rotate them. Maybe I'll try again in another post.
One thing I forgot to mention in the last update was all of the shows we've gone to so far. Before Christmas we saw Franz Ferdinand, Moist, Mac de Marco & Cage the Elephant. Since Christmas we got to see Justin Timberlake, Broken Bells, Sleepy Sun & Arcade Fire. And we've got tickets to Chromeo, The Knife, First Aid Kit and the Arctic Monkeys. I am so excited for all of those. I think I'm going to do a separate post with more pictures from those shows.

From the Arcade Fire concert which was beyond amazing.
We celebrated our 4 year anniversary with a trip to the Ripley's Aquarium and the CN Tower for supper in the revolving restaurant. The combination of peering through warped glass aquariums and the moving walls while eating very very high in the air made for not the most pleasant dining experience. I was a little queasy. But we had a great time and we really enjoyed the aquarium.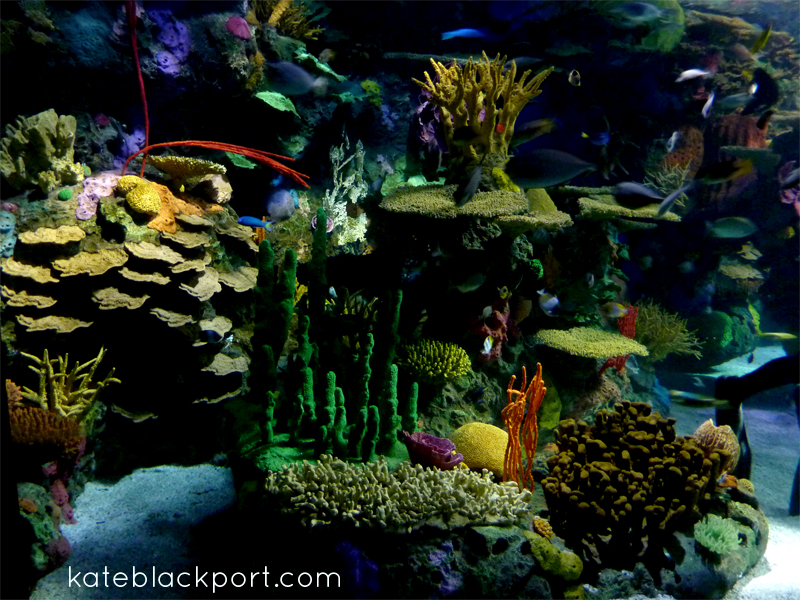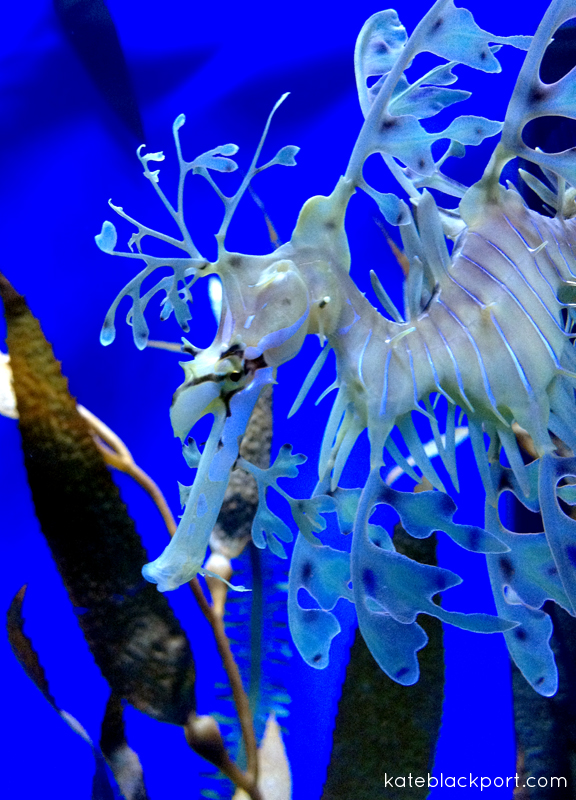 A seahorse we saw at the aquarium.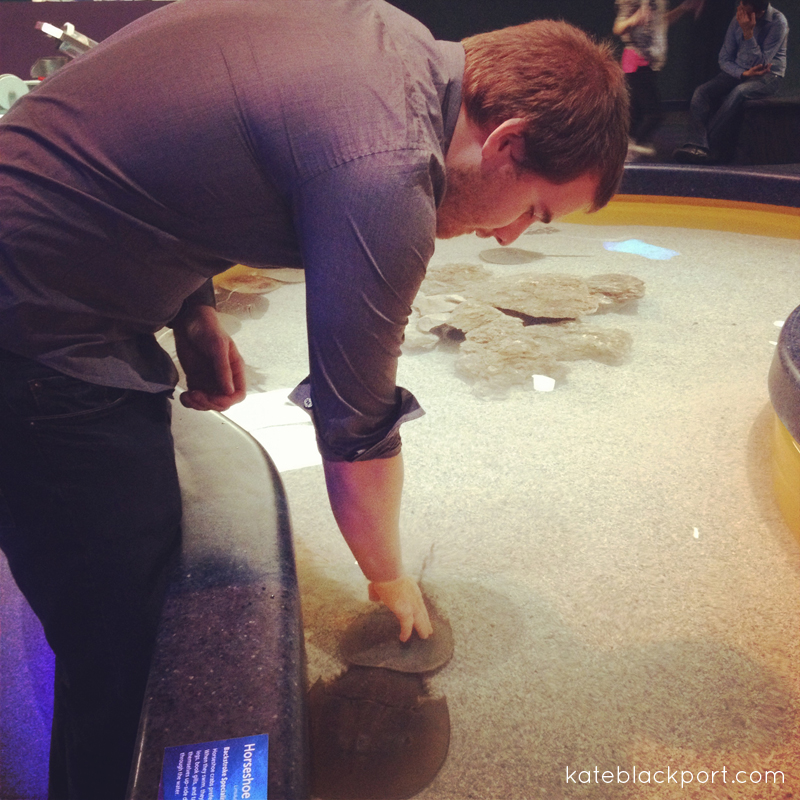 Lee got to touch a fish! I was too chicken to do it.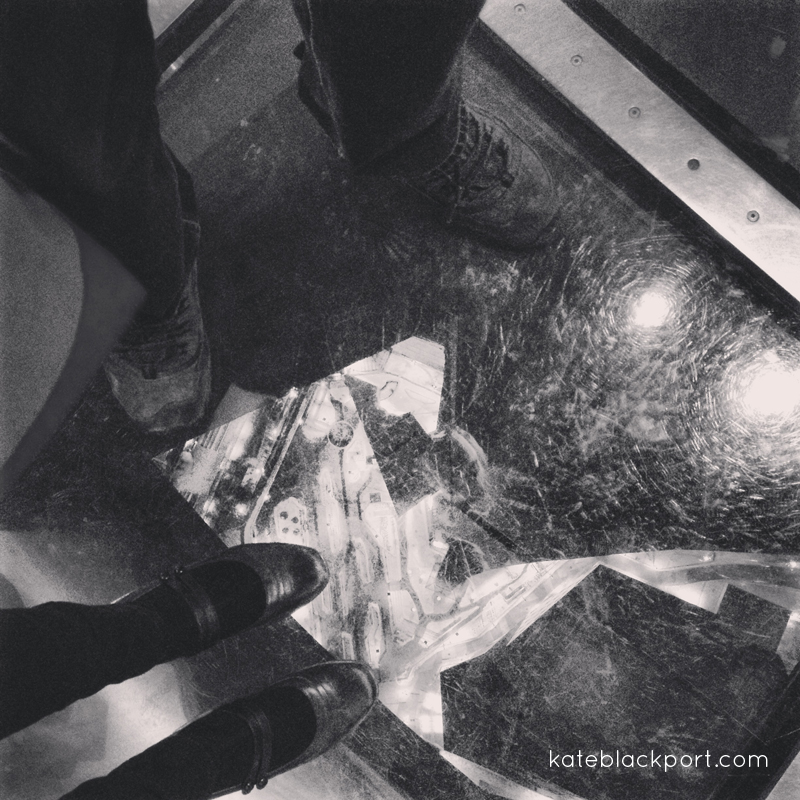 Our feet on the glass floor at the CN Tower.
We went to an event in February called Fancy Video Game Party at the AGO. They had a pixelated photo booth so Lee and I got our photo taken!

I have been working as an events intern at Project Gallery in Leslieville for the last month. I have been helping out with a bit of event planning, outreach, making some promotional materials and working the bar at the opening receptions.

Here I am behind the bar at Project Gallery. One of the co-directors of the gallery, Alex, took this.
I hope you enjoyed the playlist and the photos. Let me know below what songs you've been listening to lately!
P.S. I just started a new tumblr blog to post my art and projects on, follow me if you'd like!
---
Follow Me!
Facebook
|
Twitter
|
Pinterest
|
Instagram
|
Bloglovin'
|
Google+
|
Tumblr
|
Etsy