Haven't done a favorites post since February so I'm combinining March to June into a big Spring Favorites!
Just a list of things I have enjoyed in the last few months.
1. How I Met Your Mother – Ok, so HIMYM has been my favorite show for a long time, but since it is now over I figured I either include it now, or never. My favorite parts of How I Met Your Mother are the reoccurring jokes (which my friend Matthew and I have started playing a HIMYM drinking game with – I can post it if you guys are interested?) and the structure of some of their episodes – especially The Platinum Rule and The Burning Beekeeper. I love when they use unconventional ways of storytelling – from the perspective of each character or each room in the house. Honestly the last season (or two) hasn't been the greatest, but I still enjoy it.
I am not sure if I will ever stop loving HIMYM. I can watch the same episodes over and over and I am still laughing out loud (even when I'm home alone). Though now that it is over I am taking a much needed break to rekindle my love.
2. Concerts! Since March Lee and I have got to enjoy quite a few concerts. Broken Bells, Sleepy Sun, Arcade Fire, The Knife, Chromeo, First Aid Kit, Half Moon Run, Broken Social Scene, & The Arctic Monkeys!
Probably our favorite thing about being in Toronto is all the shows we get to see. I feel truly lucky that I get to experience these performances. I get overwhelmed with excitement and happiness when I think about all the shows we've seen and still get to see (we've got Queens of the Stone Age tickets for next month and Lorde for September!).
Seeing First Aid Kit was especially a dream come true. I have been waiting for years to see them live and I definitely cried at the show. They are just phenomenal.
3. Burts Bees Refreshing Lip Balm with Pink Grapefruit – I am loving this lip balm this month because it WORKS. When I use it my lips are a so soft and it completely gets rid of any flakey or dead skin. I also like it because of the grapefruit flavor. It doesn't make my lips feel greasy either. Good stuff.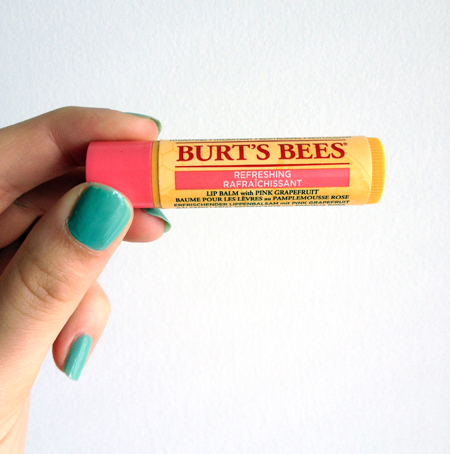 4. Libbey Just Desserts Mini Ice Cream Dish from Kitchen Stuff Plus. Bought these cute little (stacking!) dessert cups from Kitchen Stuff Plus for $5. They came with little spoons! I use them for icecream, dip for carrot sticks and whatever else I need a small bowl for.

5. My KOBO! It fits in my purse, it light to carry and the battery life lasts forever and can hold a lot of books! Enough said. It's awesome.
6. Getting Things Done by David Allen – A book I've read this spring on my kobo is Getting Things Done. Which, though it's 12 years old, is still relevant. If you can just ignore the talk about palm pilots and such and apply it to your smart phone and Evernote, it's awesome! I definitely recommend it to anyone who struggles with being overwhelmed by the amount of projects they have and those who procrastinate. It tells you how to take all the "stuff" in your head, get it written down, and determine the "next action" for the project, so that you can see what you really need to be doing and not getting overwhelmed by the project as a whole. It's awesome. Read it.
7. Evernote. I have been using Evernote for a couple years now. And in combination with Getting Things Done, I have come to love it even more. Evernote can be used in a lot of different ways. I know Lee uses it mostly to clip articles he wants to read, but I use it for a lot of things. I keep lists of gift ideas, project ideas, tips I find, things I need to do, important information like my contact perscription, or my tax return so I can easily find it when I need it. (Like yesterday when I did my taxes). You can add tags to make it easy to search, put things into different notebooks, add checkboxes and reminders (only on the IOS apps though.. not on Windows unfortunately).
It has a few flaws.. like how it syncs, but once you get the hang of it, that isn't much of a problem. I just make sure that I sync it when I'm done on my computer so that all my notes and changes show up on my iphone app.
8. Icecream! This ice cream I bought at the Metro is amazing.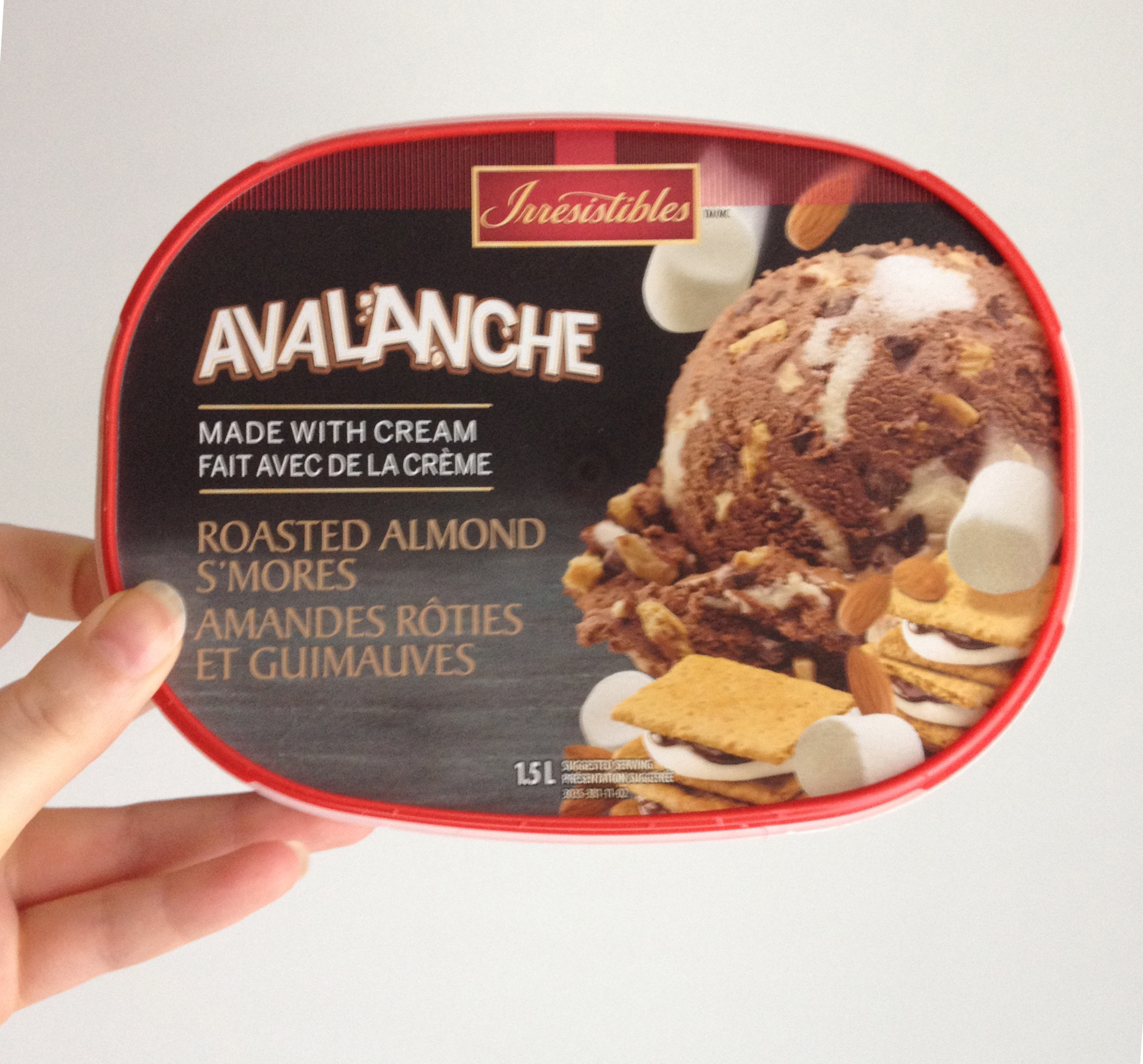 9. Marc Jacobs Honey perfume – Splurged (not really) and bought myself a rollerball of Marc Jacobs Honey perfume. I'd been wanting it for a few months and then Sephora had a sale. Yay! I really like the scent, it doesn't give me a headache (like most scents do) and it's subtle. I like that the rollerball lets me control how much I put on.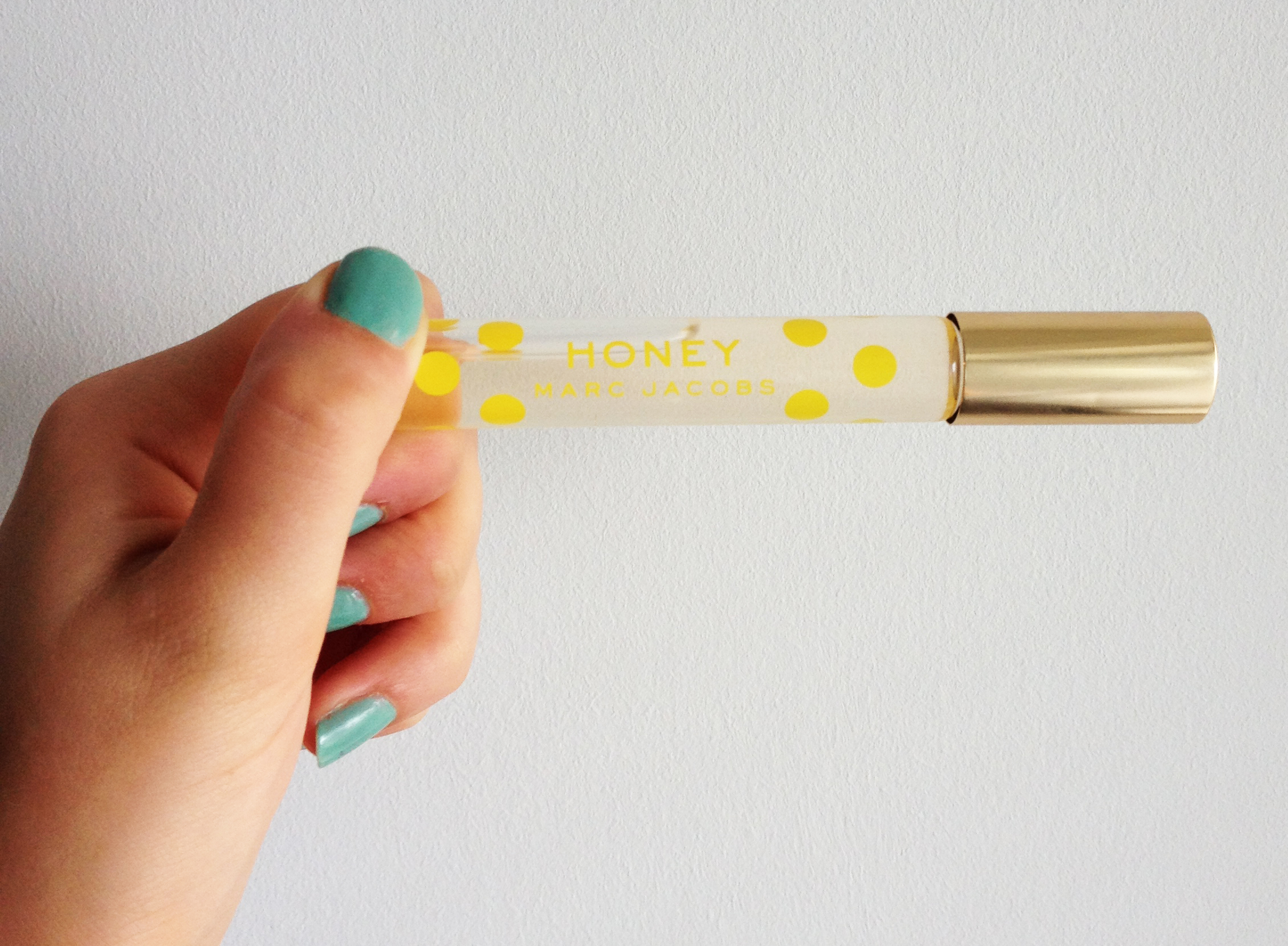 10. Family Guy – Since HIMYM and Parks & Rec have ended, Lee and I have been watching quite a bit of Family Guy. Never been much of a fan before, but either my sense of humor has changed or I just never gave it a chance. I love it. Especially the accents. "Ahhh, I Love taacos on a corn tor-till-a!".
11. Game of Thrones. Potatoes! Again, it's the accents. Spoiler, but not really a spoiler.
12. Herbal Essences Naked Dry Shampoo – Got this as a sample with a bottle of shampoo and I really like it. I don't mind the smell and it works.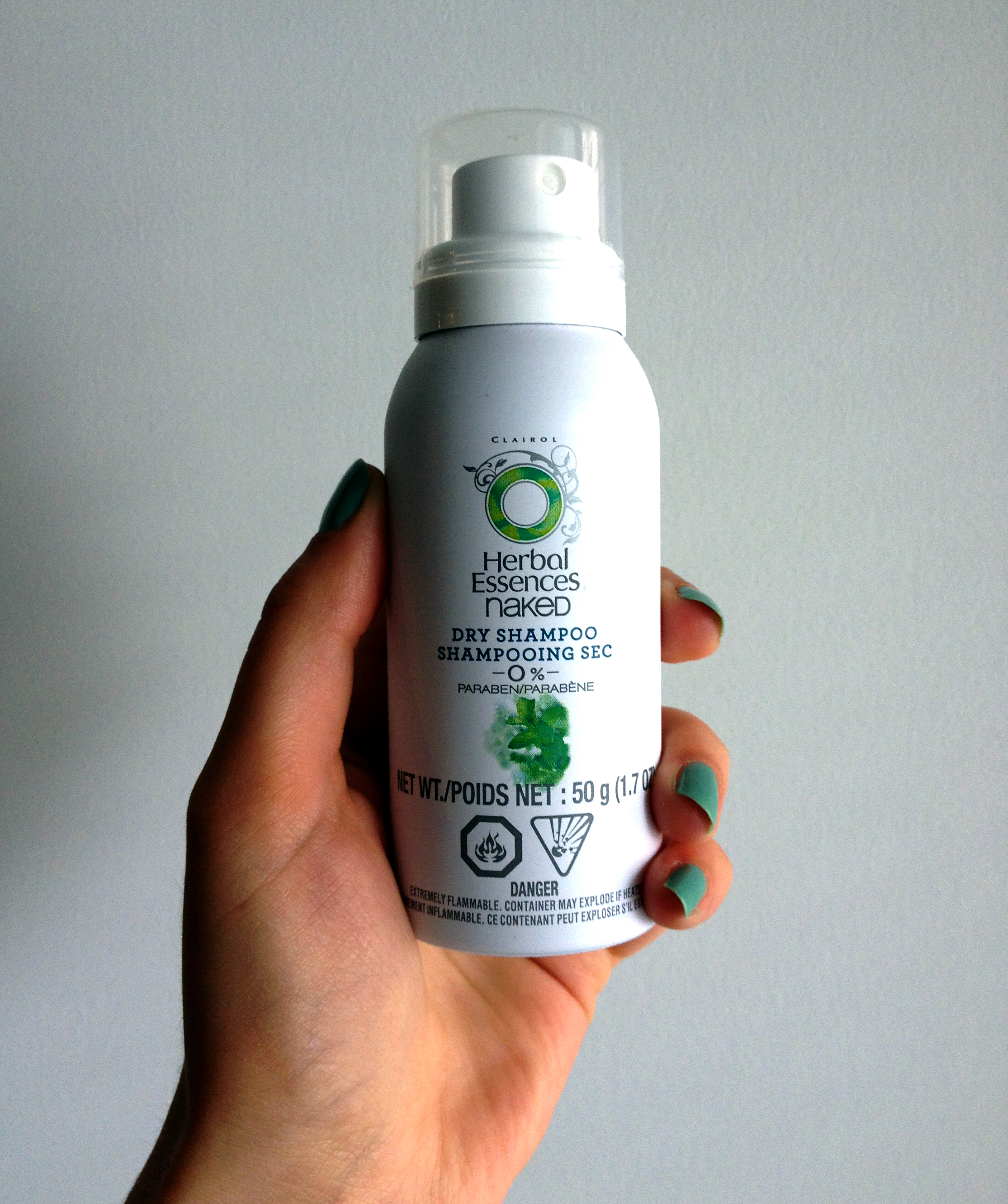 13. Pametan Care Deoderant Cream – Bought this at a craft sale in my neighbourhood. I really hate anti-perspirant and I don't think it works for me, so I tried this more natural deoderant (mostly coconut oil and baking soda) and it works! It doesn't stop you from sweating like anti-perspirant does, but I think my body has got used to it. I definitely feel a lot more healthy using this. You can find her facebook page here.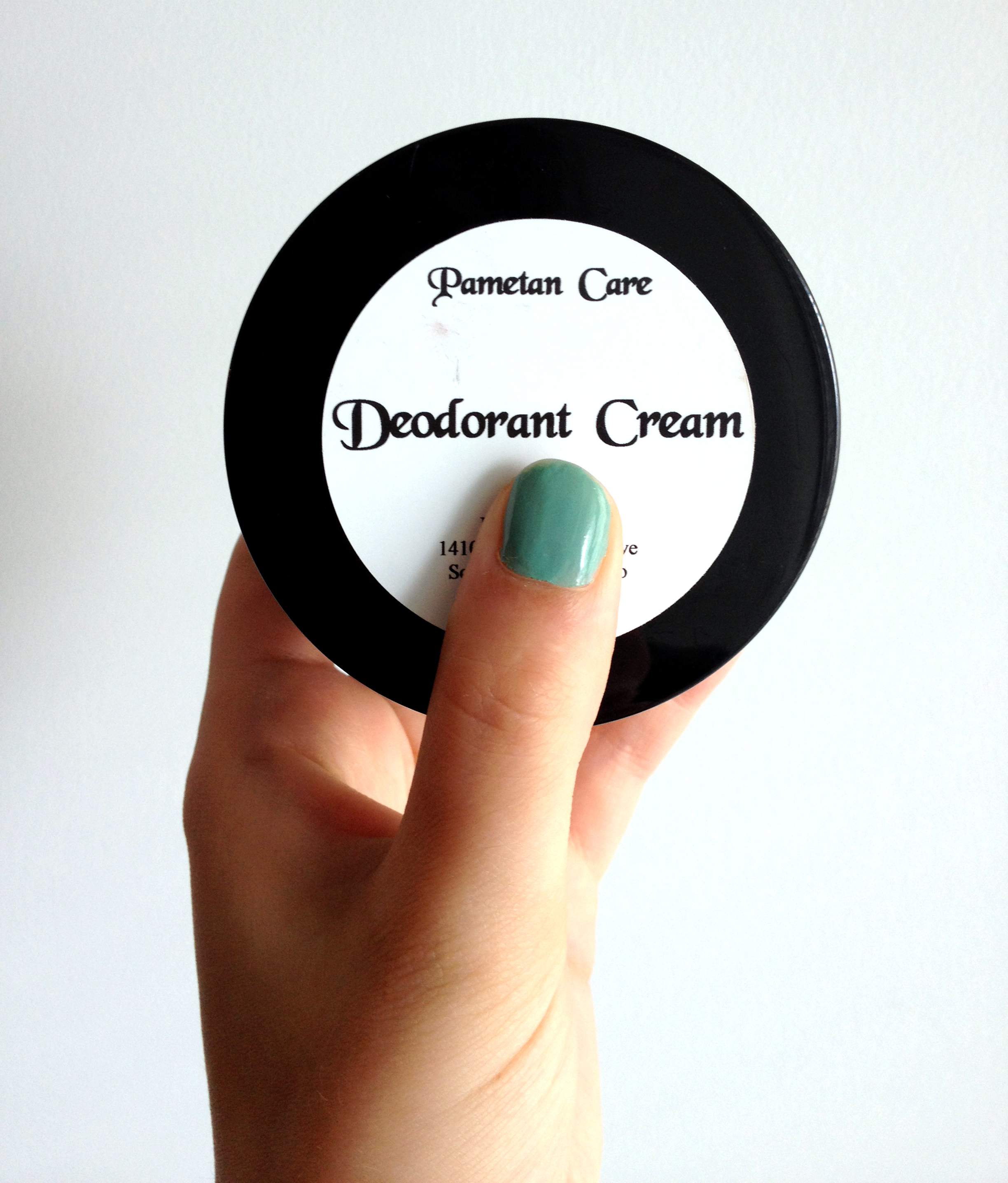 14. This video. Hideaway by Kiesza

Hope you liked my Spring Favorites, let me know below what you have been liking this spring!
P.S. The nail polish I'm wearing is Essie "Turquoise & Caicos".