Happy 2018!
Just a few updates of what I've been doing.
If you read my last post, you know I'm working for Lee's business, Alientrap Games.
And now that it is January I have a few new things going on.
---
Dream Zero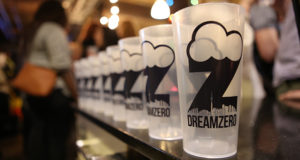 I helped make a website for a friend's startup,
Dream Zero
, which rents reusable cups to events in Toronto.
The idea is to prevent the waste of disposable cups by providing reusables ones which attendees us on a deposit system. When the return the cup at the end of the event, they get their deposit back. Not only does this prevent cups from ending up in the landfill, but it helps clean up the event site.
Consider using
Dream Zero
for your next event!
---
Flex Day
I am going to be an exchange member, making coffee and greeting members at the new coworking startup Flex Day when they open their Liberty Village location at Locus 44. Flex Day takes advantage of unused spaces in restaurants that are closed during the day to provide affordable coworking space. It's like a happy medium between an expensive co-working office and a coffee shop. Their Locus 44 location is opening in February and I will be there some days to open, set up power bars, make coffee and hang out in the space.
Come check it out and visit me if you get a chance!
---
ACCESS
Although I said I left my job last year, I am back at ACCESS for the month of January for three days a week, helping them transition while they do some hiring. Three positions are available if you are interested or know anyone! It's nice to be back in the office and with my old coworkers!
---
Zero Waste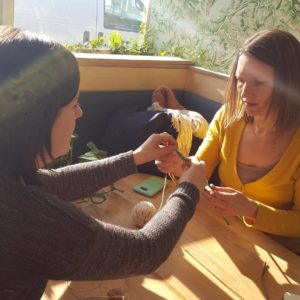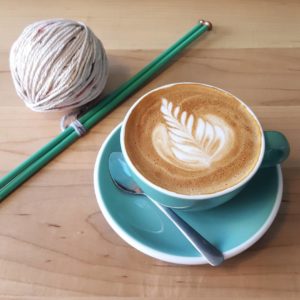 I've been meeting a lot of great people through Zero Waste meetups in Toronto, and our latest one was at Mary Be Kitchen this past weekend, where we learned to knit! Next one is going to be at Anarres Natural Health Apothecary in February. If you'd like to find out about our future events, join our Zero Waste Toronto Facebook group. Also, follow me on Instagram to see how my zero waste journey is going!
---
Classes
I'm also on the home stretch of my Bookkeeping course, taking my last two classes which started this week. Finished the Payroll Administration class in December, so if you're looking for help with your payroll and remittances, hit me up!