This is very overdue, but I thought I'd write about how I made my teacup candles.
---
If you'd like to skip below and read a quick recap of my tips for making candles click
here.
---
I found the teacups at Value Village (also later got a box of a bunch of gorgeous teacups from Kijiji for $5) and picked up some cute cordial glasses as well. You could use any found or recycled container to make your candle in – doesn't have to be a teacup! Comment below if you have any interesting ideas of things to make candles in!
The wicks, wax and wax dye I got at Michaels.
I don't have a picture of the box of wax, but it was one solid chunk of wax in a plastic container.
I just cut chunks off and melted them as I needed to. I might suggest buying wax pellets or shavings as they are a little less hassle and easier to measure what you want to use.
The size of wicks you will need will depend on the size of the teacups or containers you are using.
If you are not sure what to buy, buy longer ones and you can cut them to size.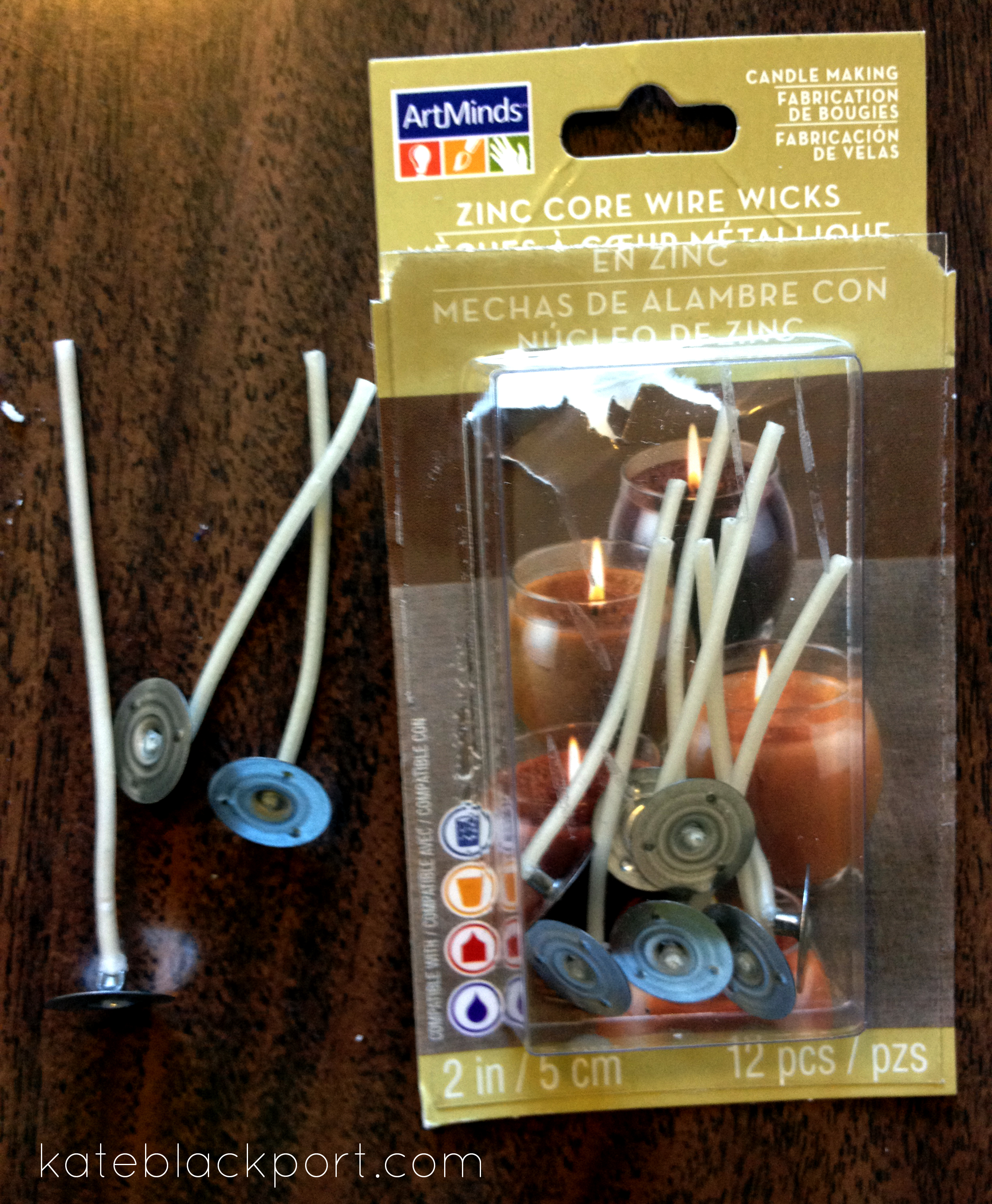 I first covered my counter with wax paper so I didn't get wax everywhere.
I melted my wax inside an old yogurt container inside a pot of water on the stove. I used a clothespin to hold the container upright and just enough water so that it could simmer and melt the wax, but not too much that it boiled over or got into the wax.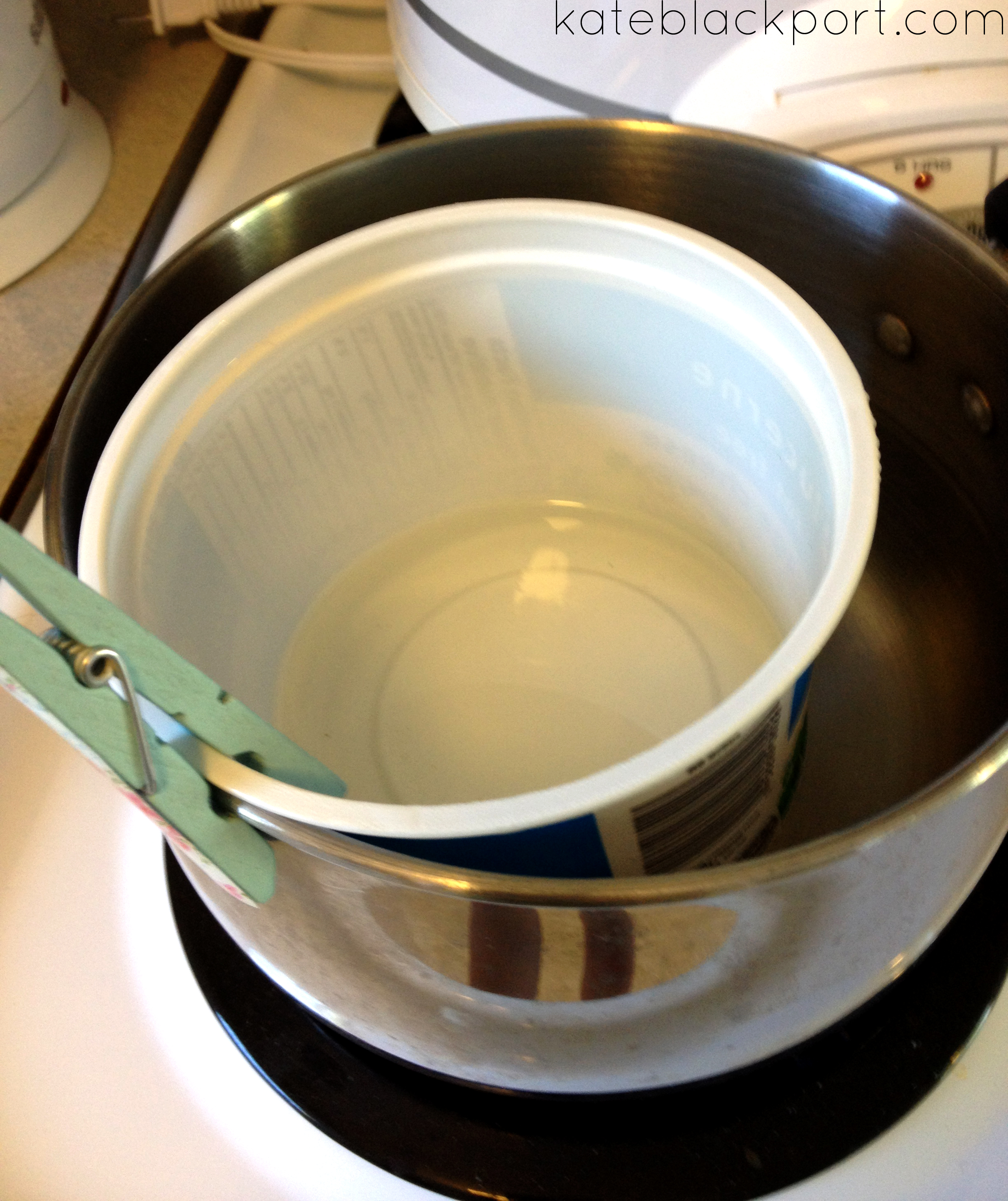 You could also use a wax warmer, but I wouldn't try that combined with a yogurt container… not sure if it would melt or not.
The yogurt container works great because it doesn't hold the heat (like a metal bowl would) and you can throw it out when you're done and not worry about cleaning it.